T. BARNES GLOBAL TRAVEL PRIVATE EXCURSIONS
T. Barnes Global Travel creates personalized travel and tour packages all over of the world. Each trip is tailored to fit the needs of each guest or group. We can accommodate solo travelers, couples, families, small groups and large groups. We have personal relationships with the best and can create an amazing experience that fits your budget.
We work to carefully understand your needs and work to create the tour that is right for you. We have teams of private driver so you get the flexibility to move at a pace that is comfortable. T. Barnes Global Travel does not just take you on a standard tourism tours, we build bridges with the local community and create unforgettable experiences!
T. Barnes Standard Packages
All cost of the private packages are determined individually based on your needs.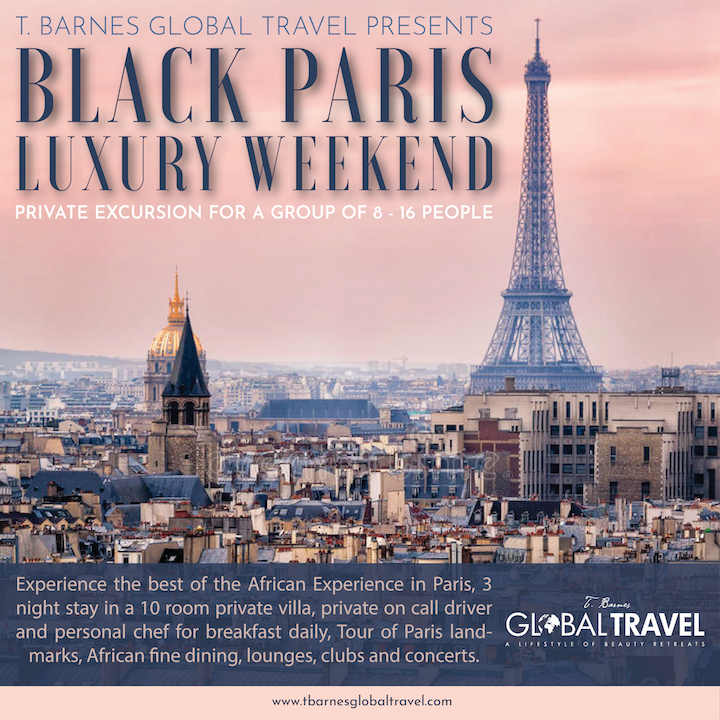 BLACK PARIS LUXURY WEEKEND
(Private Excursion for a group of 8 couples or 8 -16 people)
Experience the best of the African Experience in Paris, 3 night stay in a 10 room private villa, private on call driver and personal chef for breakfast daily, Tour of Paris landmarks, African fine dining, lounges, clubs and concerts.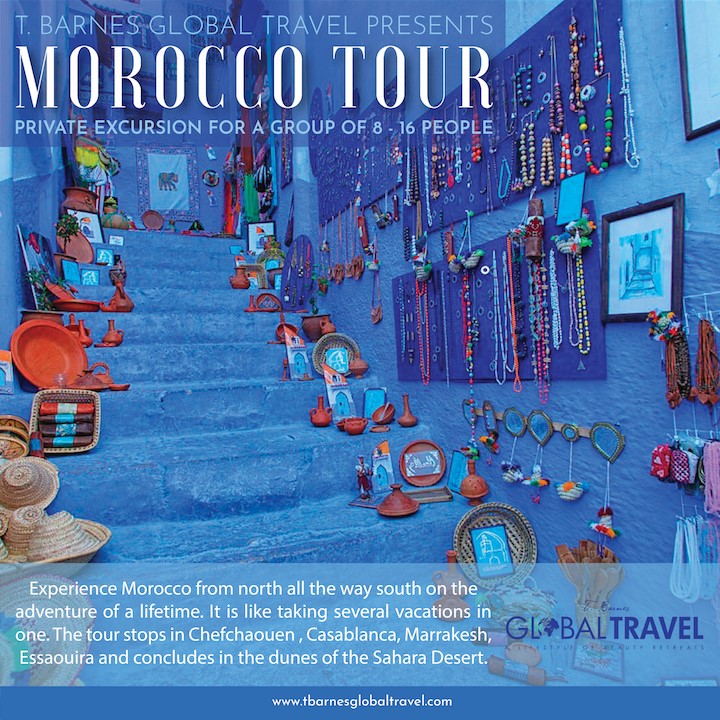 MOROCCO TOUR
(Private Excursion for a group of 8-12 people)
Experience Morocco from north all the way south on the adventure of a lifetime. It is like taking several vacations in one. The tour stops in Chefchaouen , Casablanca, Marrakesh, Essaouira and concludes in the dunes of the Sahara Desert.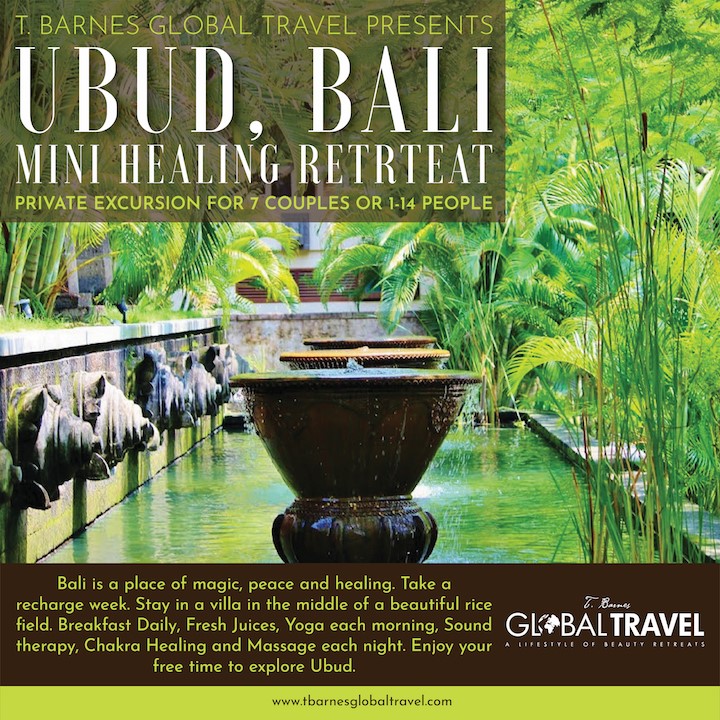 UBUD, BALI MINI HEALING RETREAT
(Private Excursion for 7 couples or 1-14 people)
Bali is a place of magic, peace and healing. Take a recharge week. Stay in a villa in the middle of a beautiful rice field. Breakfast Daily, Fresh Juices, Yoga each morning, Sound therapy, Chakra Healing and Massage each night. Enjoy your free time to explore Ubud.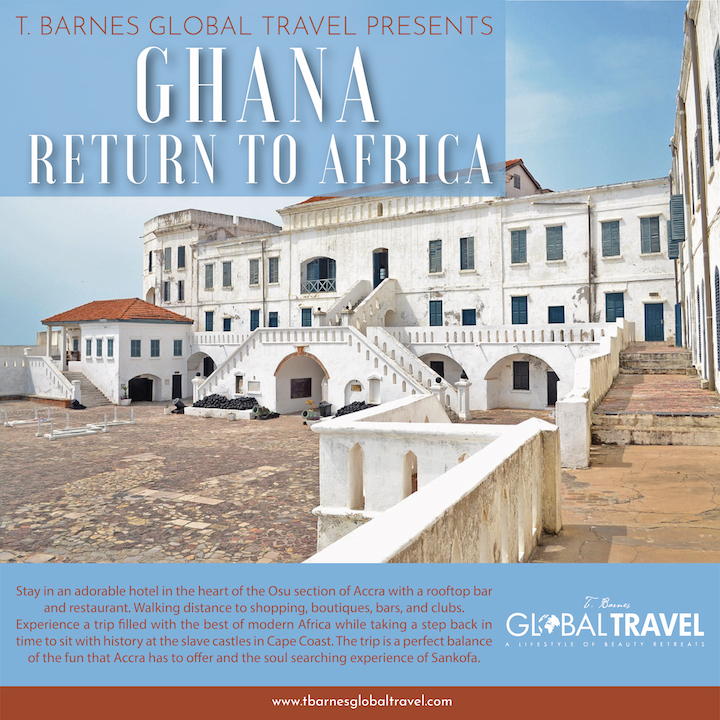 GHANA RETURN TO AFRICA TRIP
Stay in an adorable hotel in the heart of the Osu section of Accra with a rooftop bar and restaurant. Walking distance to shopping, boutiques, bars, and clubs. Experience a trip filled with the best of modern Africa while taking a step back in time to sit with history at the slave castles in Cape Coast. The trip is a perfect balance of the fun that Accra has to offer and the soul searching experience of Sankofa.